Vessel Specifications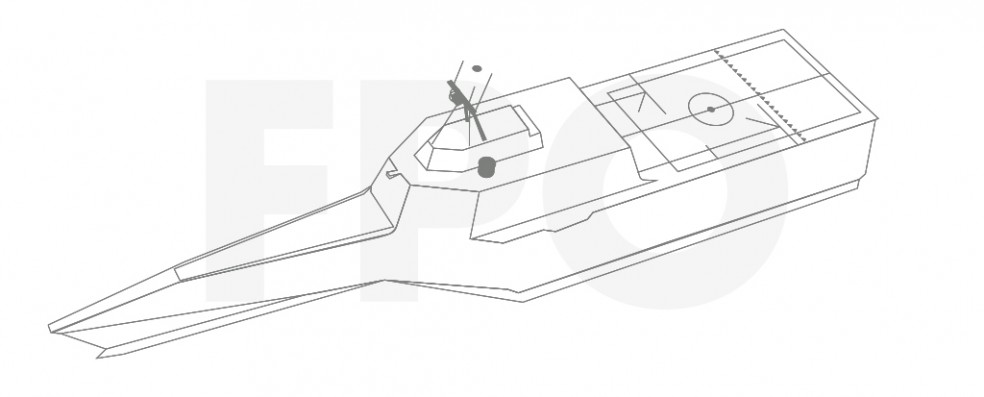 Range:
4,000+ nm @ 14 kts
Client
United States Navy
Hull Number
618, 642, 700, 701, 702, 703, 704, 705, 706
Water Craft Stern Launch Capability

1 x H-53 helo, 2 x SH-60 helo

Launch/Recover Watercraft

Near Simultaneous Air Operations

2 helicopters or multiple UAVs/VTUAVs

Capable of housing two SH-60 helos
About The Littoral Combat Ship (LCS)
In 2004, the U.S. Navy awarded a final design contract for the Littoral Combat Ship (LCS) to Bath Iron Works. Austal designed the seaframe and built the 418 foot aluminum trimaran ship. The first order for a prototype was awarded to the BIW and Austal LCS team in October 2005 and a contract for a second BIW and Austal LCS was awarded by the Navy in May 2009. Both the USS Independence (LCS 2) and the USS Coronado (LCS 4) were delivered to the Navy and are homeported in San Diego, Calif.
In December 2010, Austal, now as prime contractor, received a Navy contract worth over $3.5 billion for construction of up to 10 more LCSs. The first ship in the 10-ship block buy, the USS Jackson (LCS 6) was delivered to the Navy in August 2015.  Since then, the Navy has awarded Austal several additional LCS contracts increasing the Navy's total buy to 15 Independence-variant ships.
At any one time, there are usually at least six LCS under various stages of construction simultaneously at Austal's Mobile, Ala. ship manufacturing facility.  Austal has refined the ship construction schedule to accomplish the delivery of two LCS per year keeping the construction cost well under the cap set by the U.S. Government. 
The LCS is the most advanced high-speed military craft in the world and is intended to operate in coastal areas around the globe. As a key part of the U.S. Navy fleet, they are highly maneuverable and configurable to support mine detection/elimination, anti-submarine, and surface ship warfare.  The trimaran hull form provides the ship with superior seakeeping, fuel efficiency, survivability and the capacity to carry a large, modular cache of weapons packages.